Lifecraft uses a fully encrypted database. There's no way for us, or anyone else, to access your database without your encryption password. However, if you forget your password, you may be able to recover it from your system keychain.
On your iPhone, iPad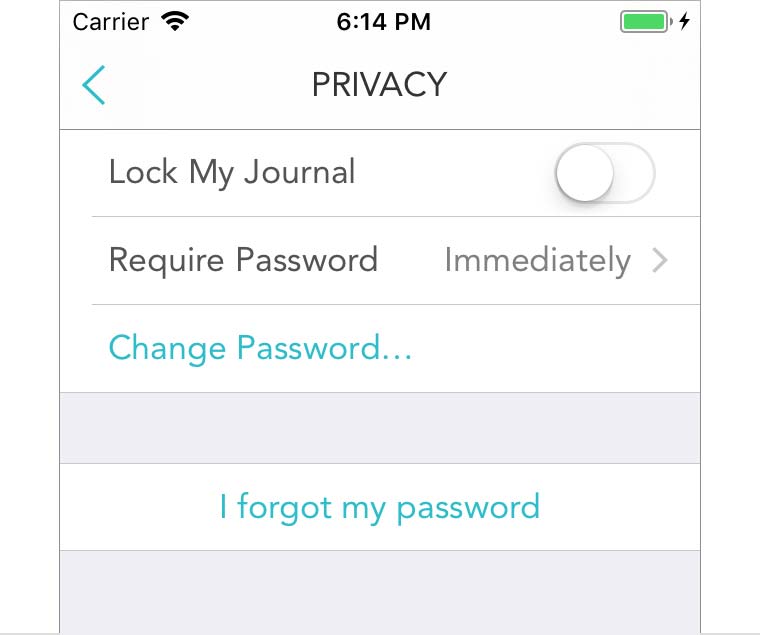 Open the App Settings.
Tap "Privacy".
Tap "I forgot my password".
On your Mac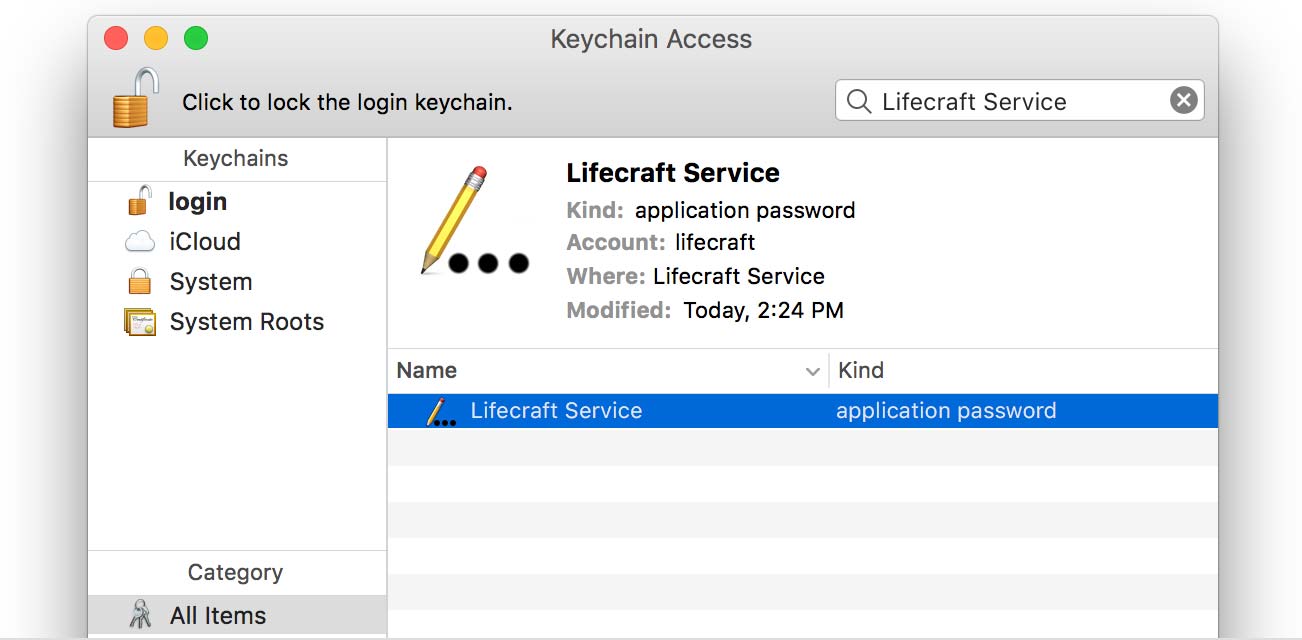 Open Keychain Access. You can find it in Applications > Utilities.
Make sure "All Items" is selected under "Category".
Click in the Search field and type "Lifecraft Service".
You should see a "Lifecraft Service" item in the list. Double-click it to open the Lifecraft Service window.
Click the "Show password" checkbox. Enter your Mac password (the one you use to unlock your Mac) when prompted. If you enter the wrong Mac password, the "Show password" field will remain blank.
As soon as you enter the correct Mac password, the Lifecraft password should appear in the "Show password" field.