---
Version 2.2.1
NEW: Viewing Older Compass Messages
You can view the daily Compass messages for up to 7 days after their release. So if you miss a day, you can still go back and read the message:
Tap  or swipe from the left side of the screen to open the Calendar view.
Select a date in the Calendar view.
The Compass message for that date will appear (if it's within 7 days).
---
Version 2.2
NEW: Themes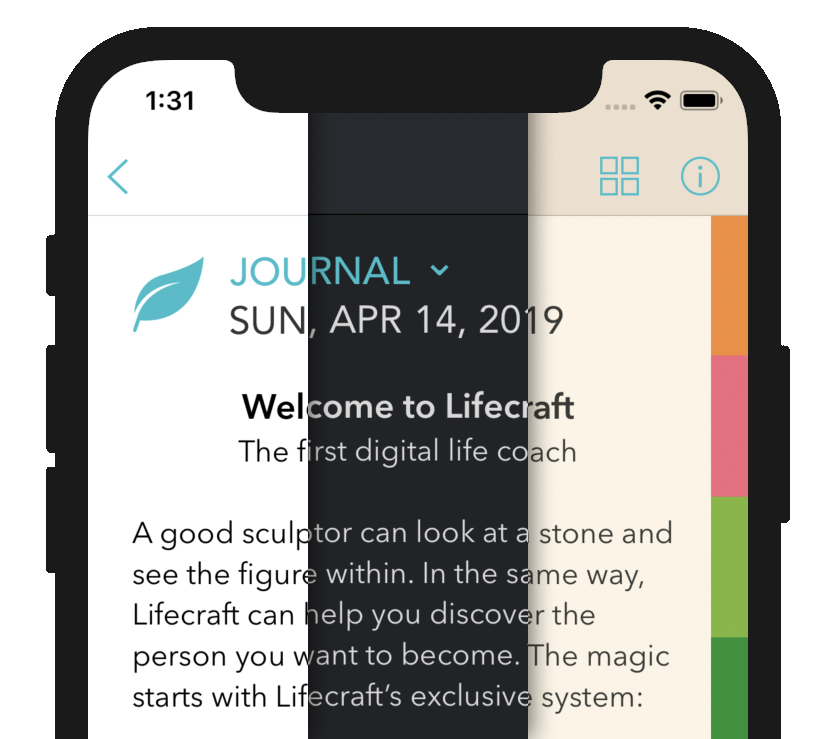 Version 2.2 includes:
Frost (default)
Conrad (dark)
Hemingway (vintage)
More themes will be added over time. Some themes require Lifecraft Pro.
To change the theme:
Tap Dashboard at the bottom of the screen.
Tap the Settings button in the top-right corner of the screen.
Select Themes.
Alternatively, tap the main view title (Compass, Challenges, Emotions, Journal, Dashboard) and select Themes in the window that appears. 
NEW: 130+ Journal Icons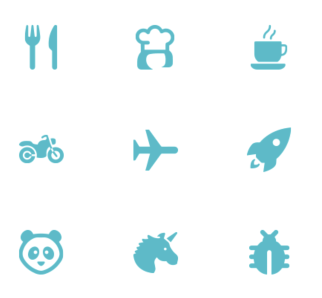 To change a journal icon:
Press and hold a journal name, then tap Change Icon.
OR swipe a journal name to the LEFT ⇠ and tap the edit (pencil) button.
This feature requires Lifecraft Pro.
FIX: Improved Compass/Challenge Messages
Some users haven't been able to see messages in the Compass and Challenges views. This should now be fixed.
---
Version 2.1.3
Lists (bulleted, numbered, checklists)
To add a list to your journal entry, tap one of the list buttons that appear above the keyboard (if you don't see the buttons, tap the + button). The left side of the text can also be indented.
 
Journal Entry Templates
Journal entry templates can now be assigned to specific journals. For example, you can create a template specifically for your Work journal and a different template for your Food journal. When you create a new entry in either journal, the appropriate template will automatically be used. Read more here: Entry Templates
Hide Navigation Bar
If you find the app too complicated, you can choose to hide the navigation bar that appears at the bottom of the window:

This will make the interface simpler so you can focus on the content. You can toggle the navigation bar in Settings > General > Hide navigation bar.
How do I change views when the navigation bar is hidden?
Tap the main view title. For example, in the Journal view, tap "JOURNAL", then select a view from the window that appears: