Lifecraft includes a rich text editor that is both flexible and easy-to-use. It's a true WYSIWYG (what you see is what you get) system that lets you choose the font, size and color for any of your text. The controls are easy to understand and take the guess work out of text formatting.
We recommend that you read this article first: Default Text Format
---
On your iPhone, iPad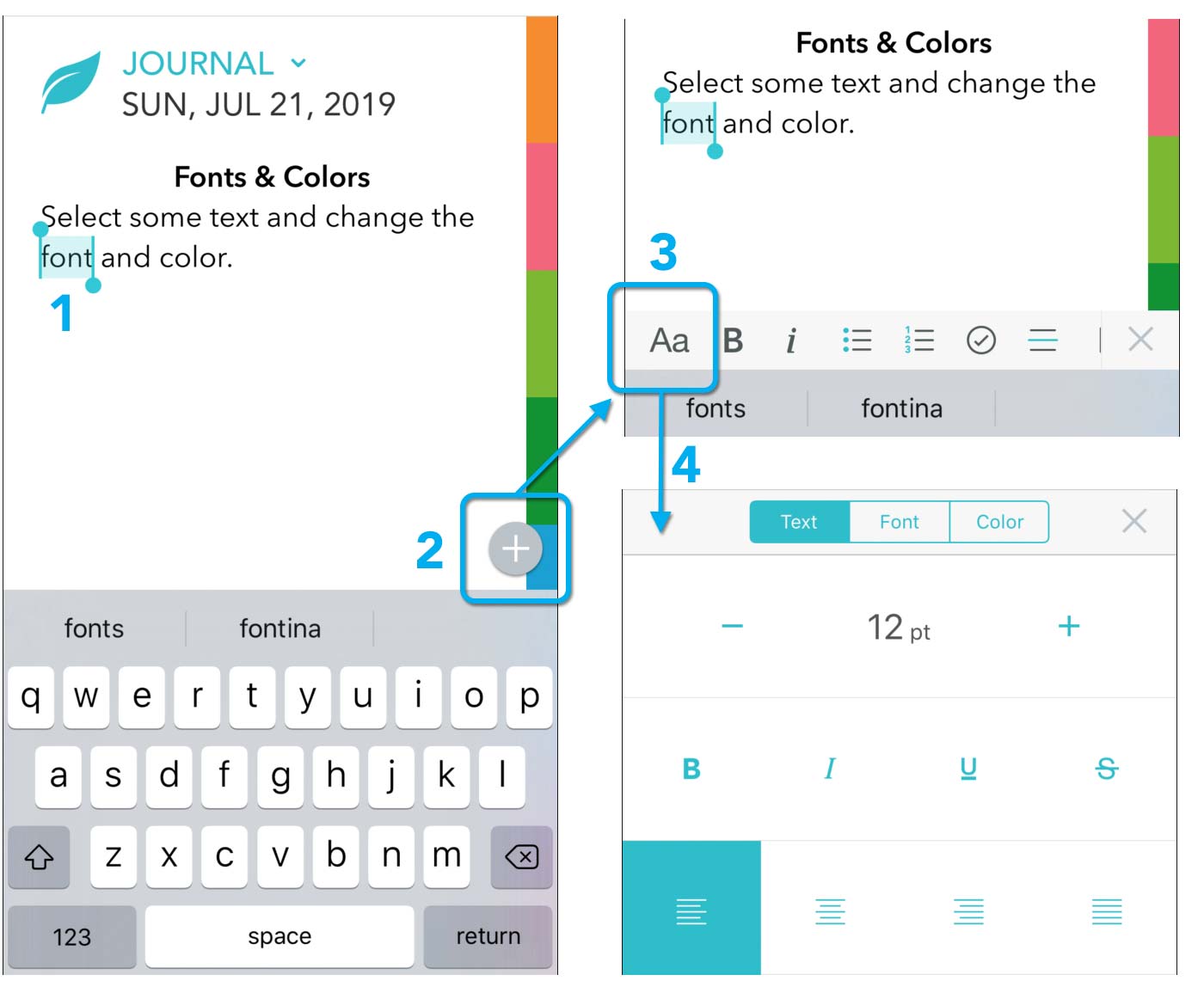 Select some text in an entry.
Tap the plus button above the keyboard.
Tap the Font button in the toolbar that appears above the keyboard.
Use the Text, Font and Color controls to format the selected text.
Lists & Separators

You can also add bulleted/numbered lists, checkboxes, separator lines or change the text indenting.
---
On your Mac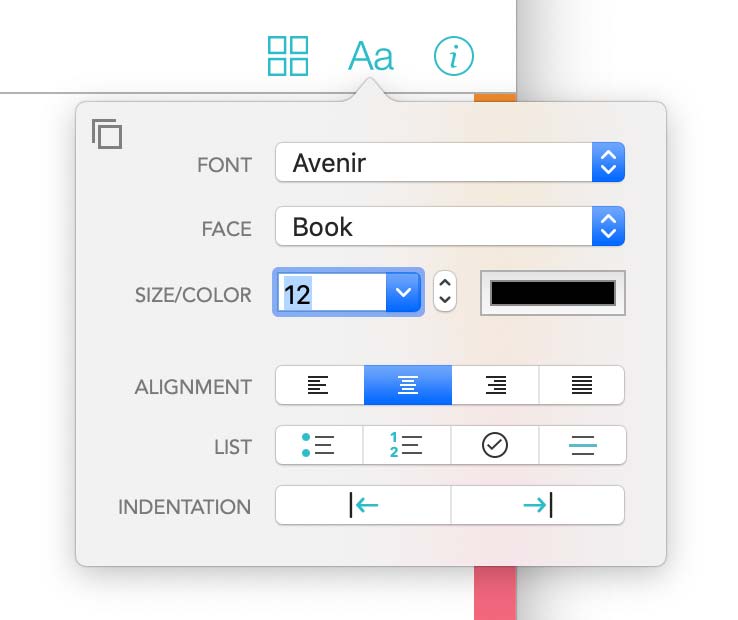 Click the Font button in the entry header to open the Lifecraft font panel. You can change the font, size or style of your journal entry text. Adjust the alignment or indenting. Or add bulleted/numbered lists, checkboxes or separator lines.
Additional font controls are available in the Format menu.