The Settings let you control how the app works. For example, you can:
Change the default entry font & size
Choose what happens when you add photos to entries
See when the app last synced to iCloud
---
On your iPhone, iPad
Select a journal entry or the Entry List, then tap the More button (···) at the top of the screen.
Select App Settings in the More view to open the Settings.
The Dashboard view also has a Settings button:
Select Dashboard at the bottom of the screen.
Tap Settings in the top-right corner or the screen.
---
On your Mac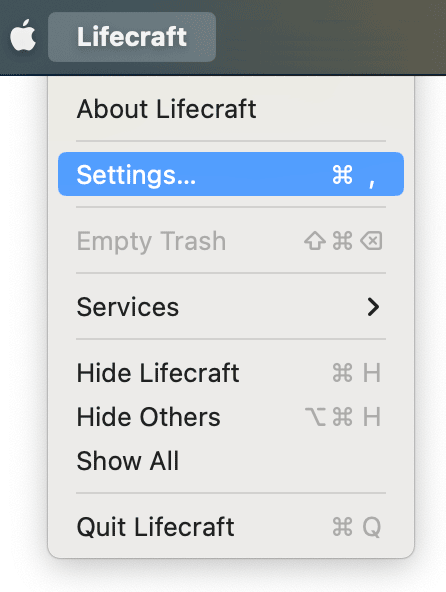 Click the Lifecraft menu in the menu bar.
Choose Settings.