---
Browse entries
The entries in the selected journal appear in the entry list view. Scroll down to view earlier entries. At the bottom of the entry list, you'll see a scrollable calendar view that you can use to navigate your entries: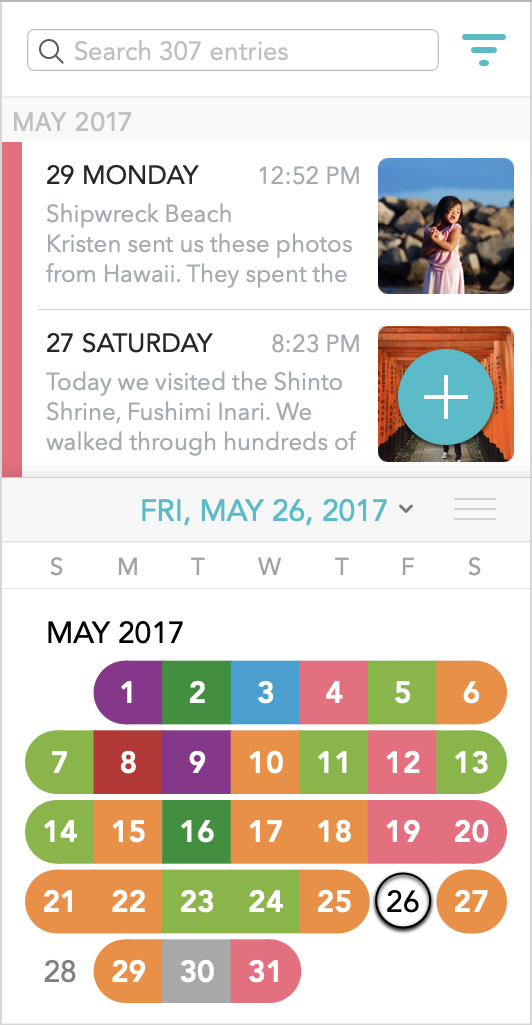 Learn more: Calendar View
---
Create an entry
Click

to create a new entry. If you've selected a date other than today in the calendar view, Lifecraft will ask whether to create the new entry on today or the selected date.
---
Search your entries

iPhone: scroll to the top until you see the search field.
Type your search word(s) into the search field.
The entry list will filter to only show the entries that contain the search word(s).
---
Move/delete entries
Entries can be moved from one journal to another. Or they can be deleted (which moves them to the Trash).
On your iPhone/iPad
Swipe LEFT ⇠ over an entry row. You'll see buttons for moving or deleting the entry. When you delete an entry, it's moved to the Trash folder (see Journal List).

On your Mac
Select the entries you want to move/delete. You can hold down the SHIFT or COMMAND key to select multiple entries. Or choose Edit > Select All to select every entry in the list.
To move the selected entries, drag & drop them onto a journal in the Journal list. To delete the entries, press the Delete key on your keyboard. Deleted entries are moved to the Trash folder (see Journal List).
---
Filter entries by tag
You can filter the visible entries by selecting one or more tags (requires Lifecraft Pro).
Click and choose Filter by Tag.
Select one or more tags in the Tags view. You can also edit tags in the Tags view.
Click to stop filtering.
Learn more: Tags
---
View your Emotion Tree
The Emotion Tree provides an overview of your emotional well-being based on your journal entries (see Emotions: Overview). You can also filter your entries so you only see those that match a selected emotion.
To open the Emotion Tree, click

and choose Filter by Emotion.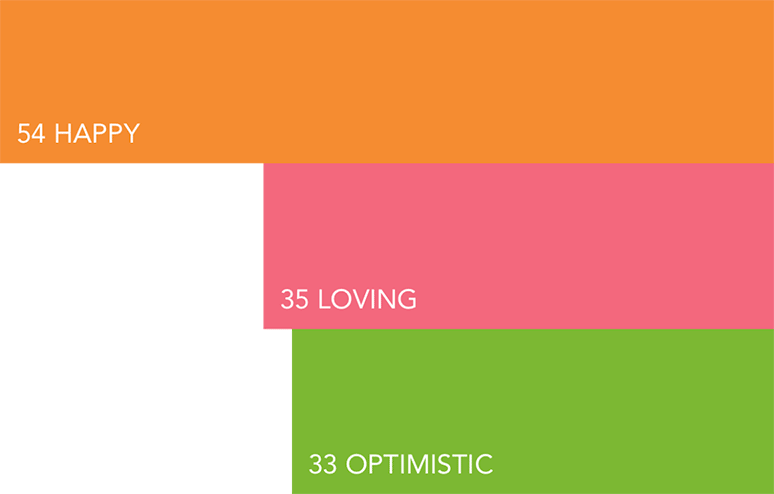 Click/swipe a primary emotion bar to see the secondary emotion bars.
Click an emotion bar to filter the entry list so it only shows entries that match the selected emotion.
Click to stop filtering.
---
Learn more