Lifecraft is a superb standalone journal that you can freely use on your iPhone, iPad or Mac. But to unlock its true potential, you'll want to try all of the Premium features:
iCLOUD SYNC. Automatically sync between your iPhone, iPad and Mac.
COMPASS WRITING PROMPTS. New journal writing ideas delivered daily.
UNLIMITED JOURNALS. Create unlimited journals and sub-journals).
UNLIMITED PHOTOS & VIDEOS. Because some experiences are bigger than words.
UNLIMITED EMOTIONS + EMOTION CHARTS. Discover what's trending in your emotional life.
CHALLENGES. Improve all areas of your life and boost your confidence.
PASSWORD LOCK. Keep your journals private.
DRAWING. Add handwriting and sketches anywhere in your journal entries.
MORE. Voice & speech, tags, weather forecasts, etc.
Start your FREE TRIAL today! You'll be helping support Lifecraft's future development! ❤️
You only need to activate Lifecraft Premium on ONE of your devices. Once you do that, it will automatically be enabled on all of your other devices. This happens the next time Lifecraft syncs to iCloud on each device. If your other devices don't immediately recognize your subscription, try restarting your devices.
---
On your iPhone, iPad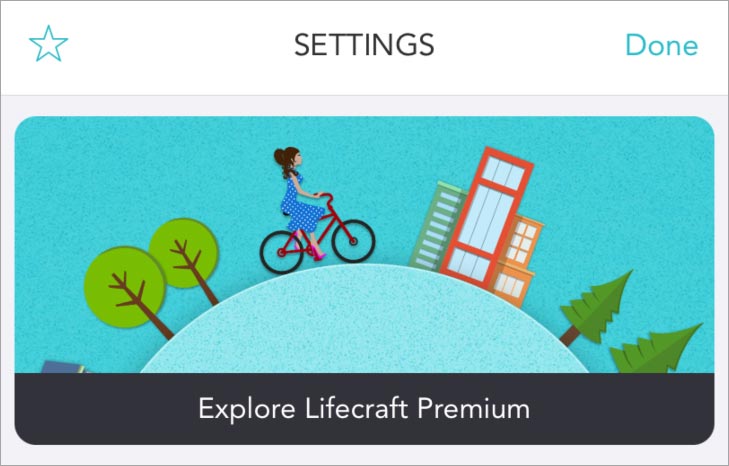 Tap the Dashboard button at the bottom of the screen.
Tap Settings in the top-right corner of the screen to open the app Settings.
Tap Explore Lifecraft Premium.
Scroll to the bottom and tap the yearly or monthly button.
Follow the onscreen prompts.
---
On your Mac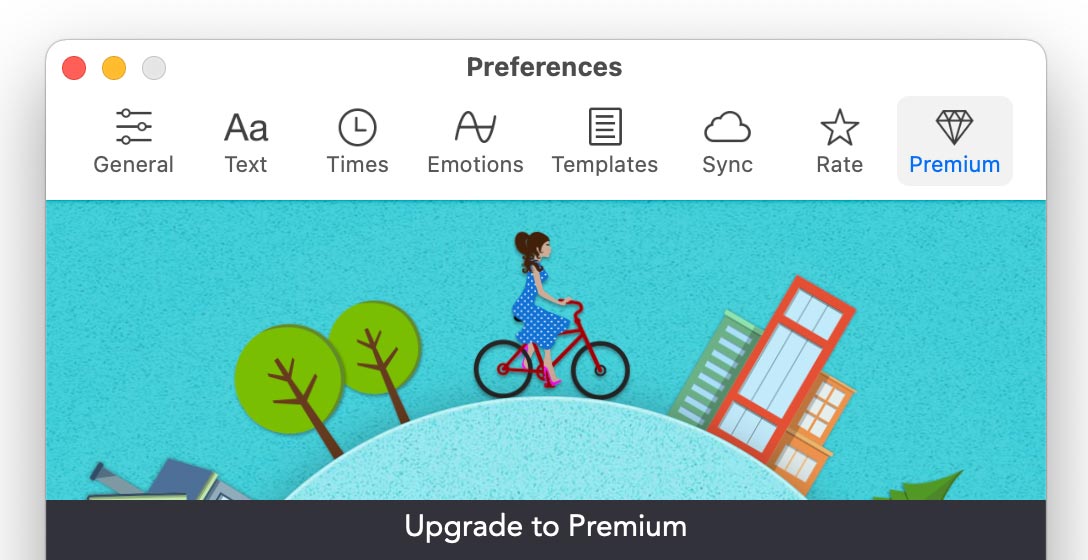 Choose Lifecraft > Settings to open the Settings window.
Select Premium.
Click the yearly or monthly button.
Follow the onscreen prompts.
---
Subscription not recognized
If you've upgraded to Lifecraft Premium on one of your devices, but it's not immediately recognized on your other devices, try restarting all of your devices. If it still doesn't work, take a look at the Purchasing/Subscription Help article.