What you'll need
This feature requires Lifecraft Premium.
---
Emotions are recorded in the journal Entry View. To add an emotion to an entry, tap the Emotion Bar on the right side of the Entry View. You can choose a Primary and Secondary emotion. To understand the difference between primary and secondary emotions, see Emotions: Overview.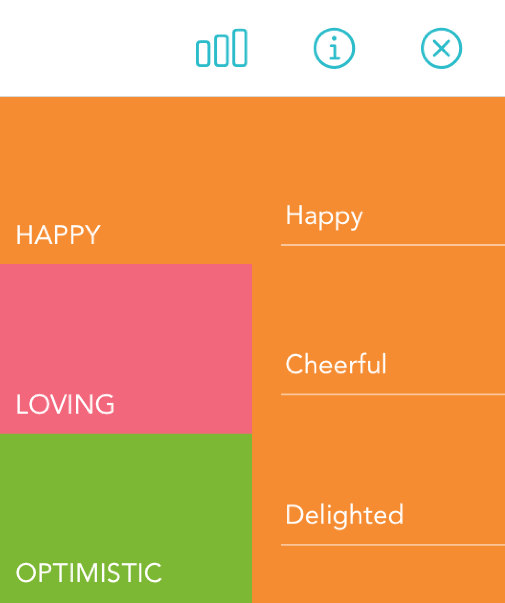 With the emotion bar open, click the Info button above the emotion bar to see the complete list of emotions, including definitions. If you can't find the emotion you're feeling, you can edit the emotion names.
---
All-day emotions
At the end of the day, you can add one or more all-day emotions to your journal entry. These emotions reflect your overall mood for the day. When you select an emotion in the Emotion Bar, the Emotion Entry view appears: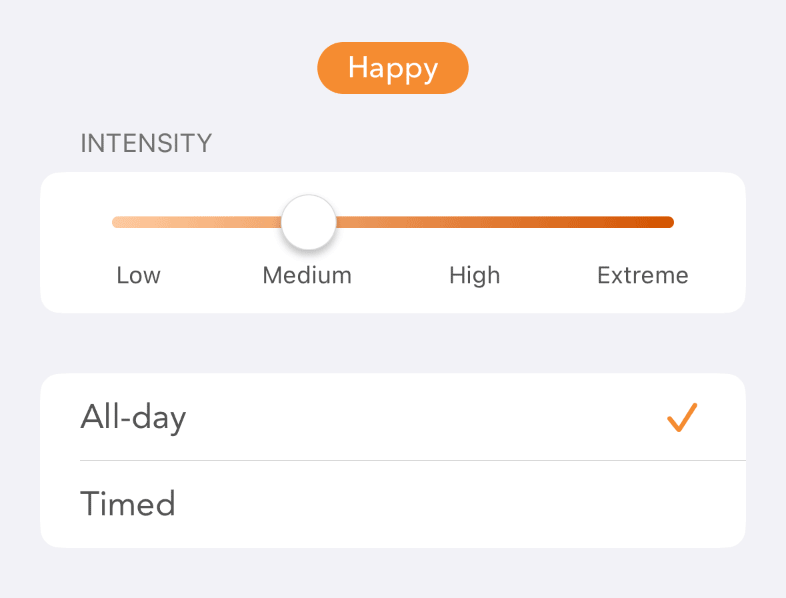 All-day emotions appear at the top of your journal entry. Tap an emotion to edit or delete it.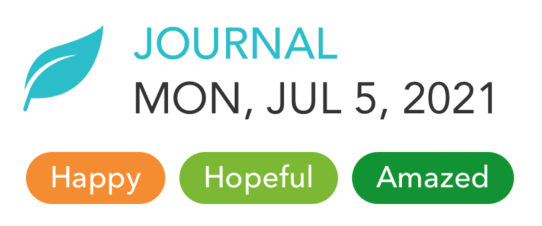 ---
Timed emotions
Timed emotions can be added as they happen throughout the day. They're inserted in the journal entry text, so you can write a quick note about what you're feeling. Those quick notes will prove invaluable when you later review your emotions:

When adding a timed emotion, you can specify an optional start and end time. Tap the timed emotion in the entry text to edit it. Or you can copy & paste it or delete it just like any other text.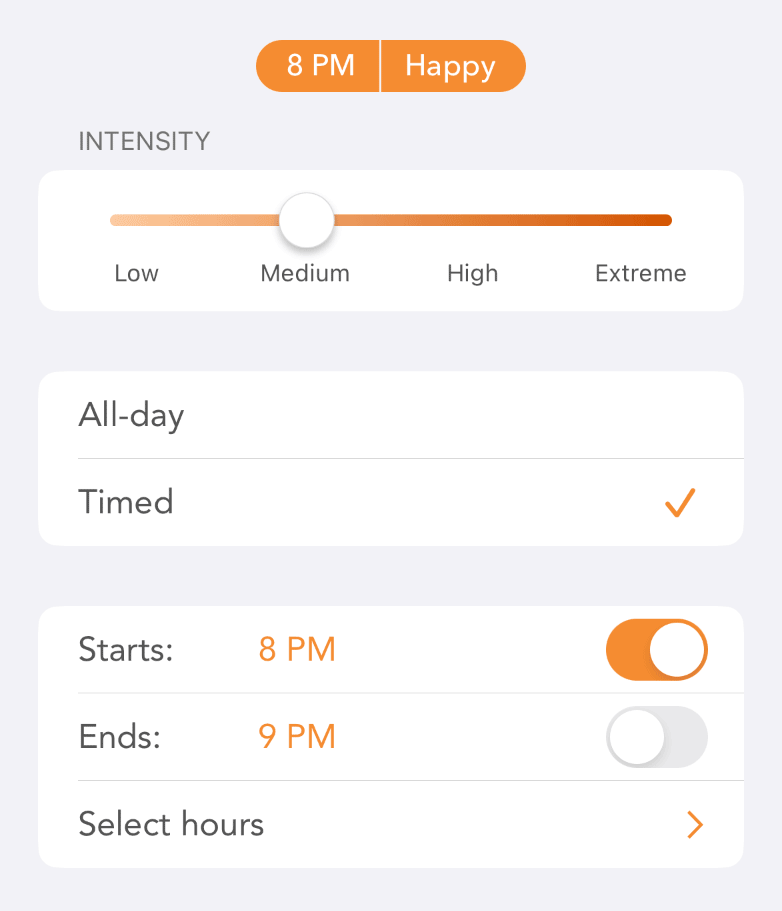 If you don't choose a time, the emotion will be treated as an all-day emotion. But unlike regular all-day emotions, it will appear in the entry text so you can add a note.
---
Emotion intensities

Every emotion we experience has a different intensity, ranging from mild to acute. To help you accurately record what you're feeling, you can assign an intensity value (Low, Medium, High, Extreme) when you add an emotion. The intensity value factors into the Emotion Charts: the more intense the emotion, the more it will affect the line/bar.
---
Emotion charts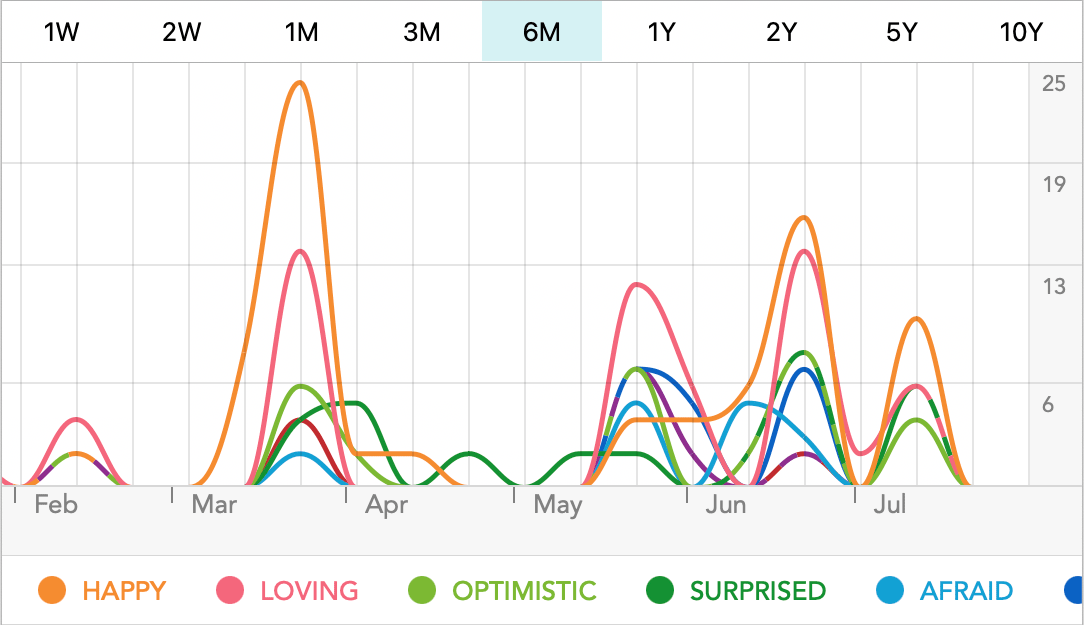 After you've recorded some emotions, you can use the Emotion Charts to discover what's trending in your emotional life. The more emotions you record in Lifecraft, the more useful the charts become!
To open the emotion charts:
Click the emotion bar on the right side of a journal entry.
Click the bar chart icon above the emotion bar: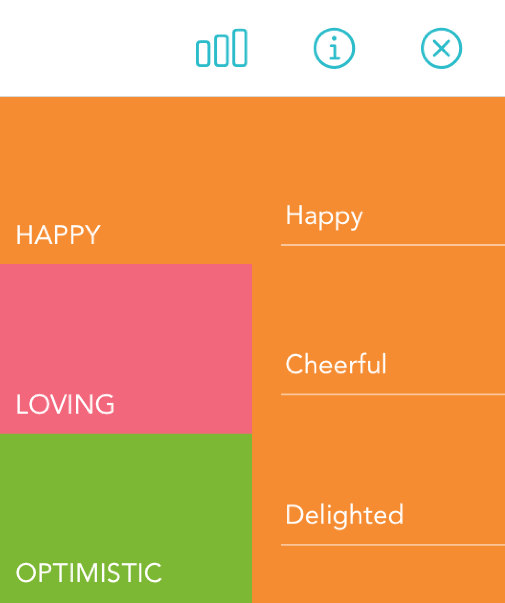 ---
Learn more