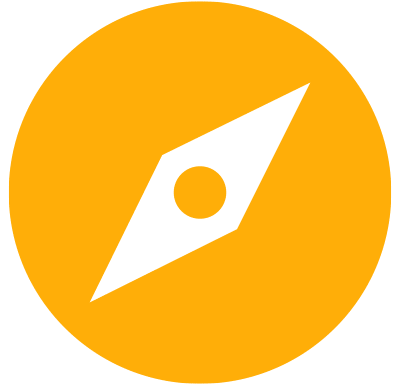 Learn how to navigate the obstacles life throws at you and get motivated to follow your dreams. The compass icon communicates this idea of finding the optimal route to your desired destination.
---
Select the Compass view
Click the Compass button in the navigation bar:

---
Compass messages
A new message will appear every day. Lifecraft will send you a notification whenever a new message is ready to be viewed. You can choose the time for this notification in the preferences:
---
Browse the calendar
iPhone: tap  or swipe from the left side of the screen to open the Calendar view.
Every highlighted day in the calendar has a Compass message. Click a day to see the message. Click the date at the top of the calendar view to jump to a specific day (Today, One Year Ago, Two Years Ago, etc.)
---
Navigation tips (iPhone/iPad)
Swipe from the MIDDLE of the screen to navigate to a different day. Swipe from the LEFT EDGE of the screen to open the Calendar.