The first digital life coach
Lifecraft's exclusive system creates a "virtuous cycle" that will dramatically improve your mental and emotional wellbeing over time.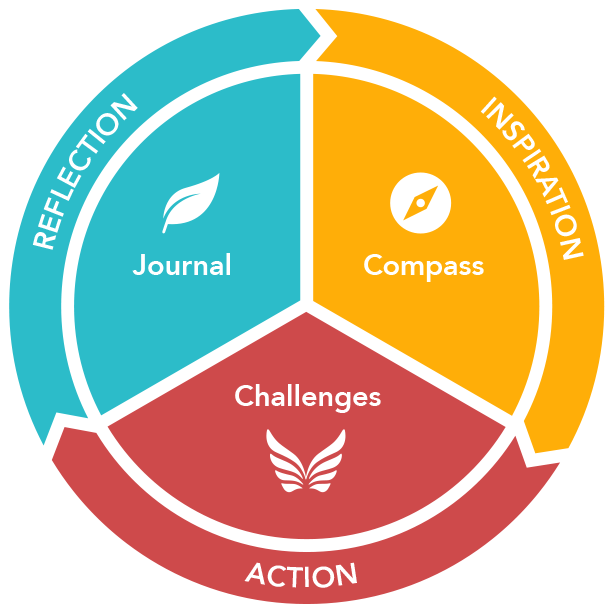 ---


Start your day off right with valuable insights that inspire, motivate, and teach. The Compass view will help you learn how to navigate the obstacles life throws at you and get motivated to follow your dreams.
---


Challenges are a great way to jump start your growth. Choose one of the included challenges or create your own. And when you finish a challenge, you get a medal.🥇
---


Live your life more deliberately using the most effective mindfulness tool of all time: a journal. The Journal view includes built-in emotion tracking and charts to help you discover trends in your emotional life.
---
Learn more